Home
›

Products

›

NCM EV Battery pack

›

Westart NCM battery pack for electric golf cart 74V210Ah

Descriptions of Westart NCM battery pack for electric golf cart 74V210Ah
All New Li-NMC (Nickel Manganese Cobalt) cells provide more power lighter weight smaller size and 25% more range than last year's LiFePo4 chemistry!
These cells have been updated for 2020 with even lower impedence.
Lightweight High Quality 3.7V (nominal) Li-NMC cell
10 to 15 year life expectancy depending on how well you treat it (manufacturer rated for 3000 cycles HOWEVER we have found this number not to be realistic if you seldom drive your car.
Easy for serial or parallel for any battery pack
Two or more packs can be set up in parallel for extreme range
Fully UN 38.3,MSDS,CE,ROHS Certified! These cells meet the most stringent safety standards and have demonstrated the utmost in reliability in some of the most punishing (and expensive) testing procedures yet devised for portable lithium batteries.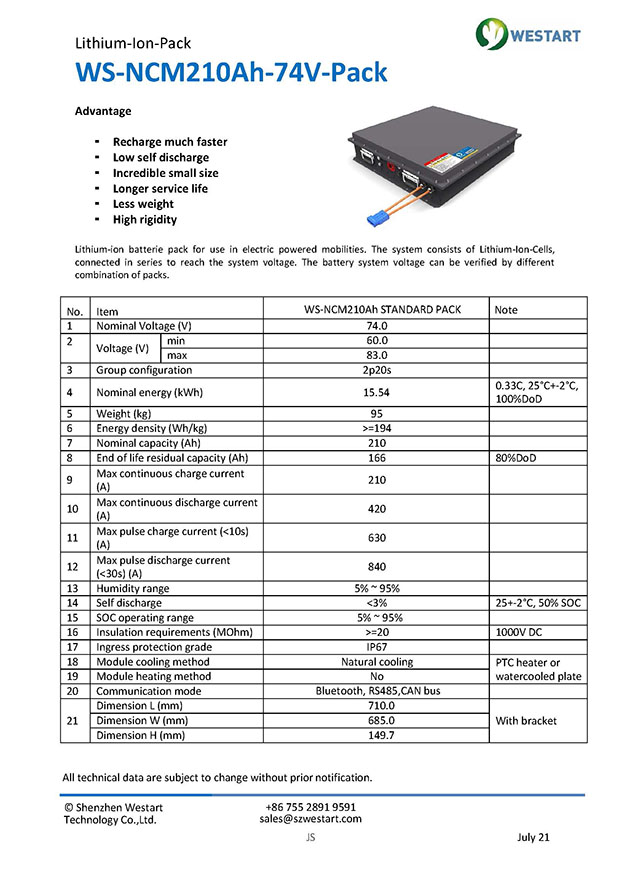 Related Products
Product List
Contact Us
86-755-2891 9591
86-755-3318 6265